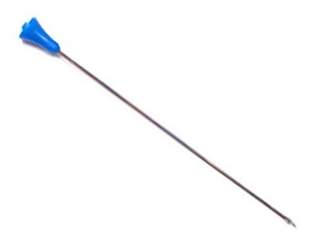 BEAR, Del. – August 11, 2009 — Two more victims have been reported in the "blow dart attacks" in Delaware.
One of the victims, a 17-year-old boy, was hit in the hand on Route 40 in Bear on Monday. The injury was so severe, police say, that the teen will need surgery.
Also, police say, a 29-year-old woman was hit as she was jogging on Route 7, just north of Route 72, around 5:00 p.m. on Tuesday.
Police go on to say these attacks happened before the two reported previously, but the recent publicity has prompted these victims to come foward.
"This has to be one of the strangest incidents of late and in the years I've been a state trooper I've never seen anything like this. It almost seems like a scene from an Indiana Jones movie," said Cpl. Jeffrey Whitmarsh of Delaware State Police said on Tuesday. Read the entire story HERE.
Police are asking anyone who knows about this case to call Delaware Crime Stoppers at (800)TIP-3333.