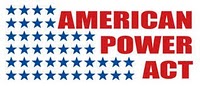 The climate and clean energy legislation unveiled in the Senate on May 18 puts a strong emphasis on planning for and investing in clean transportation options. We applaud the authors of The American Power Act, John Kerry and Joe Lieberman, along with CLEAN-TEA co-sponsors lead by Tom Carper. Together they advanced this critical piece of legislation that invests in our transportation infrastructure while delivering a win both for energy independence and climate protection.
BUT – it may not happen if they don't hear from us. Like the Active Community Transportation Act, this provision – if included – could bring millions of dollars to Delaware for bicycling and other non-motorized infrastructure. The bill sets national goals for reducing oil use and greenhouse gas emissions from transportation, provides tools and resources for states and regions to measure current and projected future oil use and greenhouse emissions from transportation plans/projects, and requires that states and metro areas set emissions targets for reducing greenhouse gases and make plans to meet those targets. Increased bicycle mode share fits in perfectly with these plans, and would see big gains in funding.
It also provides $6.25 billion a year in clean-energy funding for states and regions to help them plan for a low-carbon future and build clean transportation projects. This funding is split three ways:
$1.875 billion toward TIGER, a popular competitive grant program started in the stimulus bill,
$1.875 billion toward a new program to fund transportation projects that reduce oil consumption and greenhouse gas emissions; and
$2.5 billion to the Highway Trust Fund, eligibility for which is determined by emissions-reduction plans.
This is encouraging news for anyone who thinks that we need to invest transportation money from a climate bill into the kinds of cleaner options that will lower emissions, but the special interests that oppose clean transportation – including AASHTO – are already lined up to fiercely oppose this legislation. Here's what we need our members to do, in order of importance:

Email or send a letter (use this sample) to the Wilmington News Journal in support: letters@delawareonline.com or use this easy on-line form HERE.

Call the Senate switchboard at (202) 224-3121 and ask to be connected to our Senators, mainly Tom Carper (full details HERE).

Forward this blog post to as many people you can think of, who might like to participate.
Power Act Summary HERE. Additional talking points HERE.