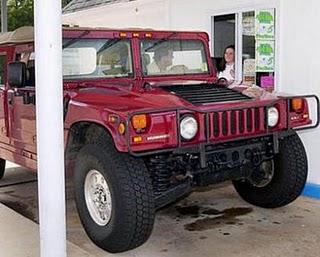 Comcast, one of Delaware's premier media service providers, has this advice for those trying to save gas. Just forget walking and biking.
About 40% of all trips made by automobile are under 2 miles, and for many Americans, this is easily achieved on foot or bicycle. The benefits of active transportation, even for only a small percentage of these trips, are immeasurable.
Shame on Comcast for such a myopic view of our transportation system, in these times of skyrocketing obesity rates, high energy costs, and environmental catastrophe.