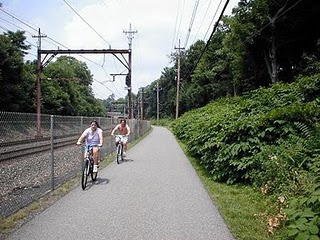 Planning work has begun for a pedestrian/bicycle trail between Lewes and Georgetown, a 16.8-mile stretch running alongside a seldom-used rail freight line.
The Half Moon Trail, named after explorer Henry Hudson's ship, would be the first such "rail-with-trail" in Delaware, said Mark Chura, executive director of Delaware Greenways, which is promoting the plan.
The state, which owns the stretch of rail line, will do some preliminary planning work that will help determine details, including the cost and the type of trail it will be. Where the funding will come from is still being determined. More . . .