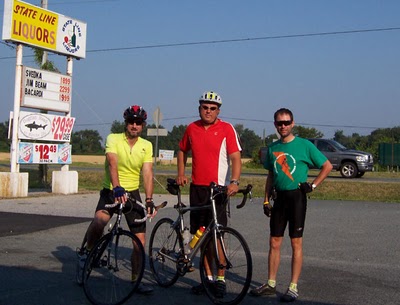 On July 6, Dan LaCombe and Anthony Aglio of DelDOT, and Frank Warnock of Bike Delaware set out in 100+ degree heat to ride the Delaware segment of the East Coast Greenway. The idea is to verify signage placement along the route, most of which is temporarily on-road until the full off-road trail system is complete.
However, it didn't happen exactly as planned. The group was forced to call it off just after entering the Northern Delaware Greenway north of Wilmington, if they were to make the post-Bike Summit meeting planned for 11:30 a.m. at Iron Hill Brewery.
The ride from that point will be completed on a future date.