Paving of Delaware's newest rail trail, the "Industrial Track" (formerly Penn Central RR) is well under way. Phase 1 of the project, pictured here, runs almost 2 miles from Delaware Street in Old New Castle to just beyond Boulden Blvd to the north.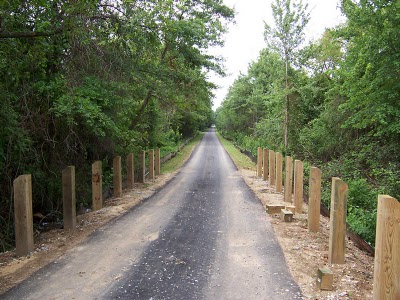 Beautiful wooden bollards, lining the trail in spots, serve as stabilizers to the old railroad bed.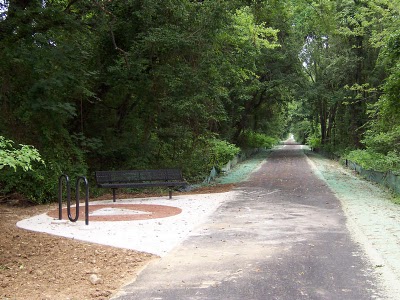 Decorative rest areas, including park benches, bike racks, and kiosks are found at regular intervals.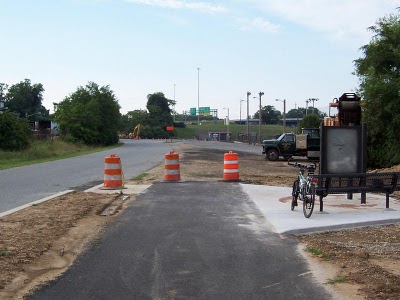 The end, for now. Construction stops here, just north of Boulden Blvd. Phase 2 will continue to the Christina River, with future plans to connect Wilmington's Waterfront.