Unless you happen to live right next to it, you've probably never even heard of (let alone biked) New Castle County's Lewden Green County Park and James Corcoran Greenway. But it's an 8 foot wide, 1.9 mile long paved path traversing multiple bridges and offering tranquil scenery along the Christina River. That's longer than the Hall Trail in Newark.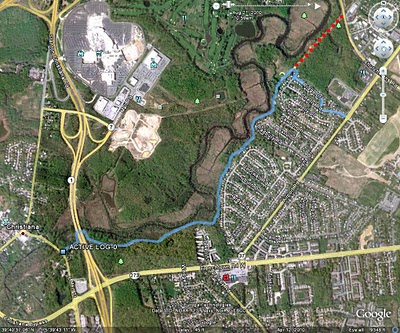 It's a lovely path which, unfortunately, seems to be used only by residents in adjacent subdivisions, as it is highly isolated. Reaching it on a bike from other parts of New Castle County requires skillful on-road riding, but even advanced cyclists will find a purposeful alternative to Rt.273, connecting bike lanes on Airport Road to Main Street in Christiana.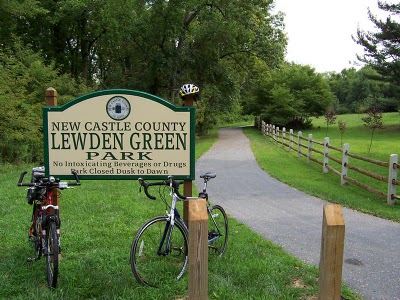 Western-most trail head off Main Street in Christiana.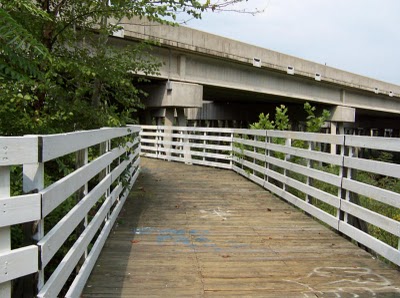 Plenty wide, well constructed wooden bridge under Route 1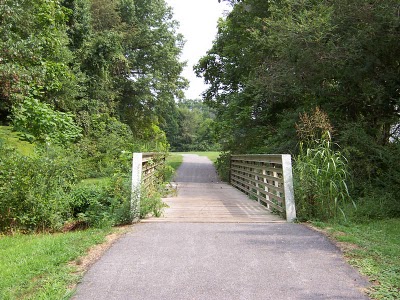 Despite a few setbacks with vandalism and occasional graffiti, the Corcoran Greenway serves a valuable need as both a connector, and a safe haven for those unwilling or unable to bike on Delaware's roads.