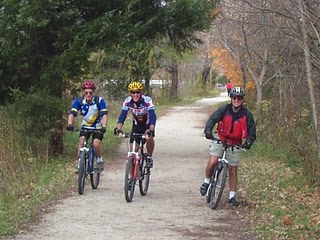 October 14, 2010
Rehoboth Beach, Delaware
A unique gathering of the trail community, the Trail Summit is your best opportunity to network with the trail users, organizations, managers, planners, landscape architects, and engineers. Learn state of the art trail planning, promotion, and management techniques. Gain useful insights about other trail users. Hear about a decade of trail accomplishments as well as results from an online trail survey.
Hosted by the Delaware Recreation & Parks Society, the Trail Summit features educational sessions, exhibits and round table discussions. Keynote speaker, Mark Fenton, will inspire the audience to shape and plan for future trails. Your participation will help build livable communities, plan for a statewide system of trails, and foster trail advocacy.
Space is limited and registrations will be accepted on a first come first serve basis. For more information and to register, visit on line HERE.