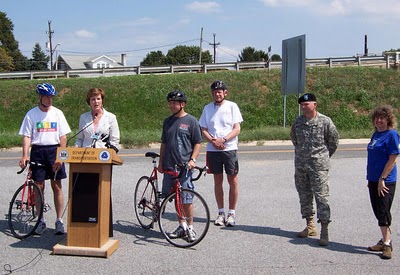 Governor Jack Markell and Transportation Secretary Carolann Wicks were joined today by Federal and state officials, and bicycle advocates at a ceremony to recognize the newly completed bike lanes on the St. Georges Bridge across the Chesapeake & Delaware Canal. Governor Markell led the excited group of cyclists on the 2.5 mile ride over the bridge and back.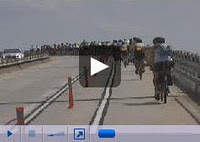 Senator Thomas R. Carper, Congressman Michael N. Castle, U.S. Army Corps of Engineers District Commander, Lt. Philip Secrist, and Amy Wilburn, Chair of the Delaware Bicycle Council took part in the event on the grounds of the Commodore MacDonough School, where they discussed why it is so vital to provide infrastructure for more than just cars.
"These bike lanes are a testament to the power of the community to work together with state and federal government to find practical solutions", Governor Markell explained. "Enabling cyclists to cross this bridge safely helps promote public health, protect our environment, and improve quality of life to make Delaware more attractive to employers".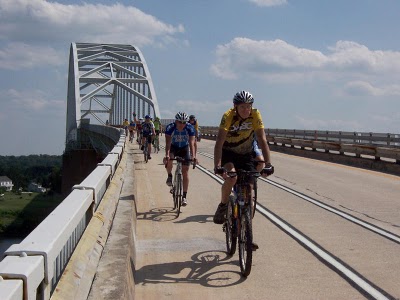 DelDOT press release HERE. Enjoy 22 photos, with slide show feature HERE.