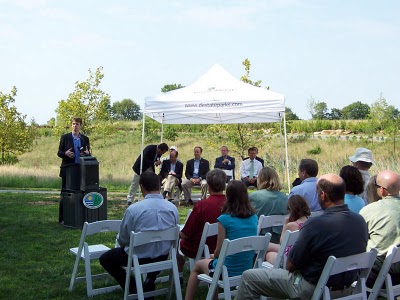 Wilmington News Journal — On Thursday, Aug. 26, state officials announced that the major missing links along the Northern Delaware Greenway have been coupled and bikers, hikers and pedestrians can now travel the 9.5 miles from Brandywine Park through Bellevue State Park. The trail has also been improved with signage so that people always know where they are on the trail.
The last link was a stretch of less than a mile of difficult terrain between Brandywine and Alapocas Run parks, said Mark Chura, executive director of Delaware Greenways. He said it took time to negotiate with landowners and get easements.
There is one remaining obstacle, at the east end of the trail, where Governor Printz Boulevard, I-495 and Amtrak railroad lines block easy passage to Fox Point State Park along the Delaware River. Read on . . .