DOVER (Oct.14) – DNREC'S Division of Parks and Recreation sponsored the first Delaware Trails Summit on Oct 14 in Rehoboth Beach. The summit marked the first time recreational trail groups, advocates and users came together statewide to learn about the progress made in creating a statewide network of trails, and to develop strategies for envisioning, planning, funding, designing, constructing, and managing recreational trails in Delaware.
"The need for recreational trails is greater and more relevant than ever, as tools to help us promote physical fitness, fight childhood obesity and provide transportation alternatives," said DNREC Secretary Collin O'Mara. "Integrating trails into our communities – and as connections between communities – is a critical strategy to improve the livability of our state, increase recreational opportunities and connect Delawareans of all ages to the great outdoors". Cont . . .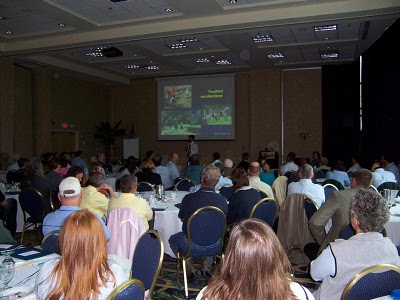 The crowd enjoying a fantastic keynote presentation by Mark Fenton, one of the nation's foremost experts on walking.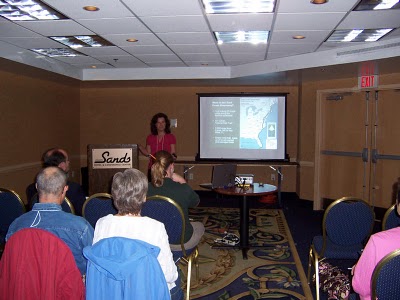 Heather Dunigan of WILMAPCO presents the East Coast Greenway during breakout session "Regional and Long Distance Trails".