Frankford – The Department of Transportation (DelDOT) announced that a paving contract has been awarded which will allow for several Sussex County surface-treated roads, commonly known as "tar and chip", to be repaved. This treatment method, though effective in sealing against cracks, wear, and weather-related damage, leaves behind loose gravel which can be a hazard for bicyclists in the shorter term.
-Cubbage Pond Road. from the bridge over Cubbage Pond to Johnson Road
-Church Street from Beaver Dam Road to Lewes/Georgetown Highway
-Wil King Road from Conleys Chapel Road to Kendale Road
-Cannon Road from Mount Joy Road to Indian Mission Road/SR 22
-East Piney Grove Road from Governor Stockley Road to Route 113
-Burbage Road from Powell Farm Road to Omar Road
-Primehook Road from hotmix joint east of Wilson Pond to Wilkerson Road
-Lakeview Road from Revel Road to Country Living Road
-Salt Barn Road from Bi-state Boulevard to Route 113/Sussex Highway
-Christ Church Road from Laurel Road to Chipmans Pond Road
-Camp Road from Route 13/Seaford Road to Sussex Highway
-Camp Road from Cannon Road to Sussex Highway
-Camp Road from Sussex Highway to Cannon Road
-Whaleys Road from Careys Camp Road to Laurel Road
-Whaleys Road from Kings Crossing Road to Careys Camp Road
Work will begin this month, and weather permitting, should be completed in 100 calendar days. See the press release HERE.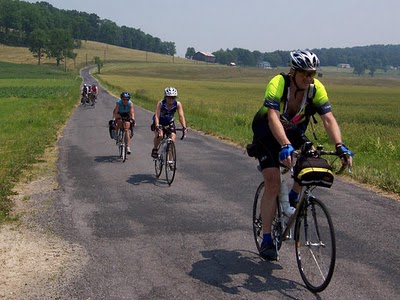 We thank DelDOT for acting in the interest of bicycle safety, regardless of where and what type of road.