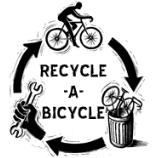 The Youth Bike Summit is a three day gathering geared toward students, educators, and advocates in New York City and in the Northeast United States. The conference aims to bring people from different educational disciplines together to explore, network, and learn how bicycling can be a legitimate and safe form of transportation for today's youth. With this mission in mind, the Youth Bike Summit will offer educational workshops and panel discussions on subjects ranging from how to advocate for bike lanes to basic bike maintenance. It will also provide tools and information on fundraising and best practices for schools that wish to incorporate bikes into the physical fabric of the learning environment.
When: Friday January 14 – Sunday January 16, 2011
Where: The New School in New York, NY
Visit the event web page HERE for full event details, including registration info.