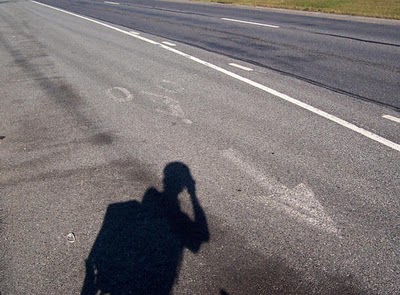 All too often, bike lane markings – especially the symbols – are left to fade and eventually disappear, despite regular refresh of the shoulder and other lane dividing lines. This usually happens because two different paint crews are responsible for this maintenance. The one bicyclists depend on, which also includes turn arrows, crosswalks, and other non-striping applications, is known as the "Short Line" crew. Due to budget constraints, DelDOT sometimes depends on us, the citizens who are out and about, to report those which are chipping and/or fading away. Once recorded, the crew is dispatched to apply a fresh coat of paint, epoxy, thermoplastic, or whatever else is required to refresh the original application.
Are there any bike lanes in your area with faded symbols, as seen in the photo above? Let us know today. Bike Delaware is building a database that will be submitted to DelDOT early next year so they can answer the call, and bring worn or faded bike lanes back to life. Email us today at refresh@bikede.org and tell us the road name and location.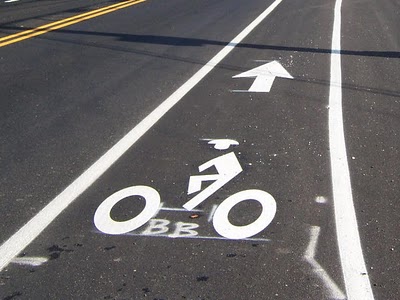 A brand new bike lane symbol as seen on Glasgow Ave (Bus.896) just south of Rt.40. Recently, DelDOT refreshed several bike lane symbols in the City of Newark.