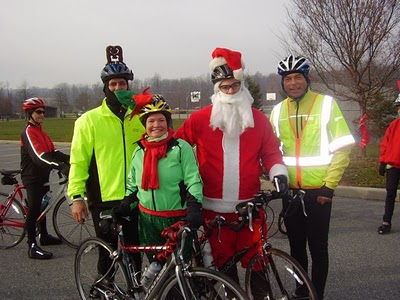 By Carol Ireland, Bike Delaware Treasurer (photos by Dave Vispi)
We really did hit the December weather lottery for this year's Newark Santa Ride (hosted by the White Clay Bicycle Club) on Saturday, Dec. 11. Fifteen riders met at Paper Mill Park in Pike Creek and rode into Newark with above freezing temperatures that reached into the 40's. We had two Santas, an elf and several reindeer. We rode through various neighborhoods in Newark, enjoying the friendly waves and car horns honking before stopping at Starbucks for a hot drink.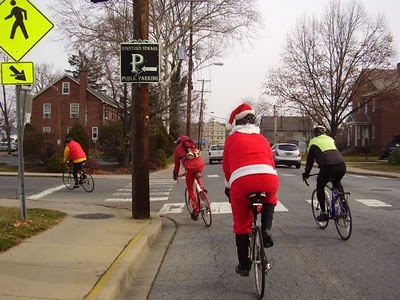 A few folks opted to split and go home on their own. The rest of us decided to do the optional loop around the Newark reservoir. I'd never done that before, so enjoyed the experience. It was a fair climb up to the rim, but then a flat path all the way around the reservoir. The group was kind enough to let me lead most of the ride. But once we started up the hill on Paper Mill, I was left behind. That was fine with me — I certainly didn't want to try and rush to keep up with all the stronger riders!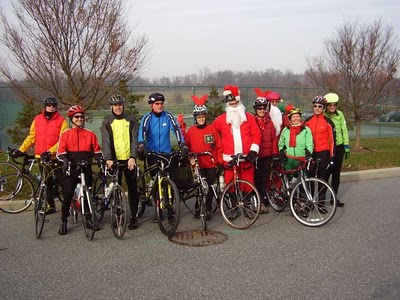 Best wishes for the holiday season! ~Carol