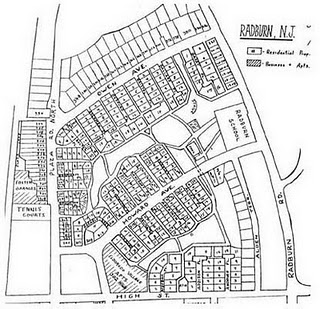 With regard to New Castle County's 5 year Comprehensive Development Plan, Bike Delaware is working to mitigate the impacts of future development on non-motorized users of our transportation system. Endless sprawl (as opposed to planned communities kept within the limits of our resources) forces DelDOT to continue 'upgrading' our minor roadways and connectors. These in turn can become arterial highways, which are inherently unsafe regardless of our Complete Streets Policy. The bottom line is, we should not be allowing development that exceeds the carrying capacity of the current infrastructure, which should be serving all modes of transportation.

Bike Delaware advocates for land use decisions that favor denser development on part of the property with the majority of acreage left as open space, development in designated zones to avoid sprawl, the inclusion of bike paths and bike lanes in the property, improvements to surrounding roads and intersections to favor walking and biking, and connections to neighboring developments and commercial centers.
Meetings will be scheduled throughout 2011, with the final plan adopted on December 31. Bike Delaware members are strongly encouraged to attend and demand that safe bicycle facilities be included in all land use decisions and planning.
Schedule:
Thursday, December 2, 2010 – Kickoff meeting
Wednesday, February 2, 2011 – Land Use
Wednesday, February 9, 2011 – Mobility & Transportation
Wednesday, February 23, 2011 – Water and Sewer
Wednesday, March 9, 2011 – Conservation and Natural Resources
Wednesday, March 23, 2011 – Historic Preservation and Housing
Wednesday, April 13, 2011 – Economic Development
Wednesday, April 27, 2011 – Community Design
Wednesday, May 11, 2011- Inter-governmental Coordination
Wednesday, May 25, 2011 – Inter-governmental Coordination
Wednesday, June 8, 2011 – Future Land Use and Implementation Strategies
All meetings are to be held from 6:30 p.m. – 8:30 p.m. in the multi-purpose room at the New Castle County Government Center – Gillian Building, 77 Reads Way, New Castle, DE 19720 (see below map).
Dates and/or topics are subject to change. This schedule will be updated on the project web site HERE. Interested persons may sign up at this web site for automatic updates and newsletters to receive the fastest updates, including any last minute meeting changes which may occur due to weather emergencies.
Questions may be sent by email to: CompPlan12@nccde.org