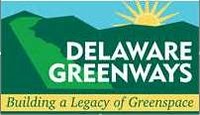 There have been a handful of folks, including several Bike Delaware members, who are new to the comp planning process. Not surprisingly, they have indicated an interested in learning more about New Castle County's planning and implementation processes, and how to affect the change we want to see in land use/development. In response, Delaware Greenways is arranging an informal gathering of a mix of community leaders, elected officials, folks with a good understanding of county/state/local planning processes, and enthusiasts for responsible (aka "smart") development for Monday, February 7th, from 5:30-7:00pm at the Delaware Greenways office in Wilmington. (Office is a renovated farm house located across from Ronald McDonald House, at 1910 Rockland Road.)
The aim for this gathering and discussion is to:
help those interested in seeing change better understand the comp plan and land use/development processes;
identify issues that all are interested in advocating for and discuss specific plan policies and ways to collaborate to bring them to fruition; and
generate constructive dialogue that will help all of us and the groups we represent be more informed as we begin the sequence of comp plan meetings.
This will be informal and will provide an opportunity for questions, answers, and collaboration – beyond the limited opportunity that is provided at the actual comp planning meetings. Attached is a list of issues that have been identified already, and there will be a loose agenda for the gathering.
Please email Andrea Trabelsi, Planner, if you will be attending, and feel free to email any discussion topics or questions in advance: ATrabelsi@delawaregreenways.org