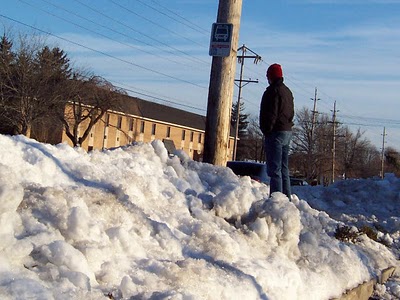 Think there will ever be funding for something as simple as clearing snow from a bus stop, not to mention the poorly maintained multi-use path along the highway itself? Think again. Starting next year, DelDOT's highway trust fund will fall short by at least $50 million without an influx of cash, and the deficit will rise to hundreds of millions within a few years. The fund now gets money primarily from the fuel tax, vehicle documentation fees and tolls.
Many legislators say increasing those charges for Delaware residents is unacceptable, especially in light of a weak economy and a year of management troubles for the agency. Raising any kind of taxes or fees is political suicide, yet basic services such as plowing streets (never mind non-motorized pathways) requires paying for them. So what is the answer?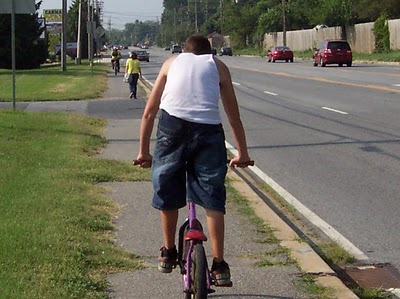 The same high volume multi-use path sits under those piles of snow pictured at top. Bikes and peds rely on this unmaintained facility given no other choice along the Rt.72 corridor – except the high speed lanes themselves.