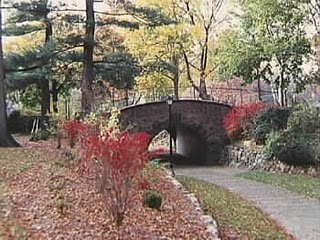 If we were to pick one land use meeting of the 12 scheduled, this Wednesday night Feb. 9 is it. Bike Delaware asks everyone who can attend on behalf of bicyclists and pedestrians to please do so. Land use planning is critical in gaining non-motorized connections between communities. It also cements the county's goals for tighter development patterns, with emphasis on biking, walking, transit, and open space preservation. It provides the fabric for active, healthy living.
These meetings are scheduled for 6:30 – 8:30 pm at the Gilliam Building, 77 Reads Way, Corporate Commons. This one will be focused on Mobility & Transportation, which is one of a series to discuss how Land Use and County Council will plan for and process development applications. It is a 5-year cycle. The last document was created about 4 years ago (2007) and reflected very little public requests for consideration.
We need strong attendance and participation so that the needs of the non-motorized are incorporated into this planning process. We are not there just to listen or to offer comments for the public record. This is our chance, it is our responsibility to make our voices heard, and take on the developers and their attorneys who have had almost complete influence on how the process is directly or indirectly handled. DelDOT officials will also be on hand and taking questions regarding their roll and involvement in the Comprehensive Plan Update.
If you are unable to ride to the Gilliam Bldg (understandable by all means), please consider wearing at least one item that indicates you're a bicyclist, or a runner/jogger for that matter. For example, a helmet, reflective vest, hat, bike-centric jewelery, etc.
You may also visit the Rails to Trails Conservancy's "Benefits" web page for plenty of talking points and answers when discussing bike-able/walkable communities. You may find this quite valuable in taking on the "CAVE People" (Citizens Against Virtually Everything) who will also be showing up to strike down livable concepts. The more of us are present, however, the less NCC planners will hear from them on how NOT to manage land use.
See our previous entry for full meeting info, including map to the Gilliam Building.