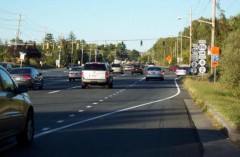 Bike Delaware needs your help. We either don't have volunteers for the positions listed below, or they are currently being handled by board members who are unable to devote much time and energy due to work overload. Please consider volunteering a small amount of time today … none of these are difficult; in fact, they are VERY rewarding:
1) Marketing Director: Developes Bike Delaware's promotional materials, tracks public events with tabling opportunities, and coordinates Bike Delaware staffing at these events.
2) Complete Streets Coordinator: Monitor DelDOT's implementation of its "Complete Streets" policy in both new road projects and pave & rehab activities. Will coordinate with Anthony Aglio, DelDOT's Bicycle Coordinator, to receive project notices. This in turn will provide the opportunity for member input on complete streets recommendations before the final stages of planning.
Email Frank Warnock, PR Chair at frank@bikede.org today to accept a position or for further information. Or call 302-722-4591 ext.5