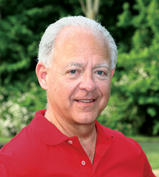 Reflecting back on my 25 years of public service–first as Council of Civic Organizations of Brandywine Hundred Zoning Vice President, and then as County Councilman– my greatest disappointment is the continuing failure of DelDOT and New Castle County to implement a paradigm shift to foster bike/ped friendly, transit oriented, walkable mixed use villages—where folks can live, shop, work, play, pray and school their children, without always having to rely upon a motor vehicle; a concept which has been promised in every update of both State and County Comprehensive Plans.
However, we should only direct transit oriented walkable smart growth development [consistent with community character] where infrastructure is already in place.
Workforce housing, as legislatively mandated in the UDC, is a severely flawed concept in achieving its stated goals; and certainly does not provide affordable housing for our children, who, as a consequence, cannot realize the American dream of home ownership.
"Community character" needs to be clearly incorporated of the New Castle County Unified Development Code, but should be a determination made early in the land use decision making process.

State and County laws favor auto dominated suburban sprawl. In a market driven world, it should all be about choices. Some may chose to live in auto dominated suburban sprawl communities; some not. Our state and county policies fail to allow market driven choices, due in part to institutional impediment of "old school" codes…spurred by developers who think in "old school" terms. The cost is unsustainable. We are also not addressing the real demand for transit oriented bike/ped friendly growth; which is both good for the environment and business friendly.
To learn more, see "Development Doesn't Have to Be a Bad Word" presentation in pdf, which I spearheaded with Councilwoman Lisa Diller.
Thank you for your consideration.

Robert S. Weiner
Council District 2, New Castle County, DE
Louis Hinkle, aide to Councilman Weiner 302-395-8362
www.bobweiner.com