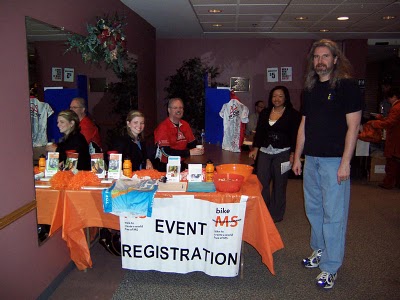 The first annual Newark Bike Swap, organized by Dustin Burchnall and the Delaware Trail Spinners, produced a mob scene on Sunday March 13 at the Aetna Fire Hall in Newark. Individuals, bike shops, and organizations from all over the region came to sell new and used bike goodies – some as far as South Jersey – to eager shoppers, also from far and wide. Already seen as having outgrown its venue, this could easily expand each year and may require a larger facility with additional parking. Regardless, it adds another great cycling event to the Newark area and shows the city is on course to become Delaware's premier bicycle friendly community (BFC) and trail town.
We thank the organizers for allowing Bike Delaware the opportunity to set up an advocacy display table encouraging folks to join as founding members. We look forward to participating in next year's event!
The day in pictures HERE.