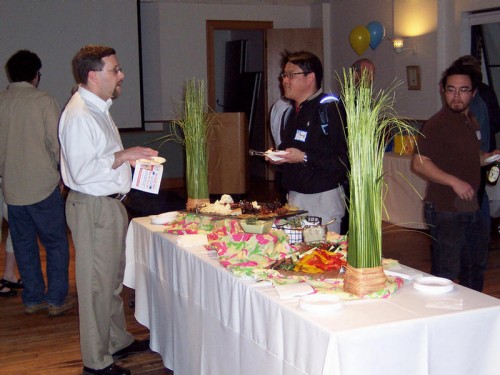 Bike Delaware's first ever (and 1st Annual!) membership drive and gala proved very successful on Tuesday night, March 22. Over 60 people came out to show their support for Bike Delaware and its mission to "make bicycling a safe, fun, and convenient transportation option by working in partnership with local government agencies, businesses, and community groups."
Generous sponsorship from the White Clay Bicycle Club and our founding members will support a growing organization and an expanded and aggressive advocacy agenda.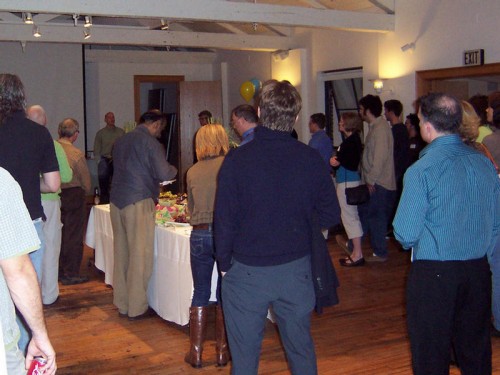 Plenty of time to schmooze!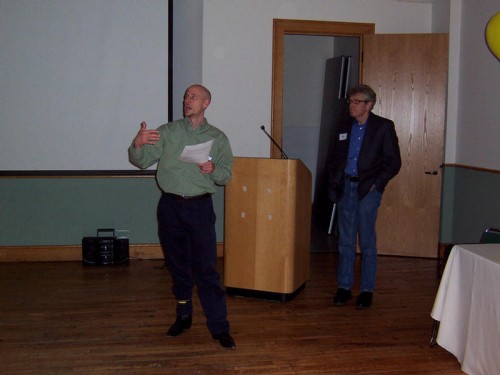 James Wilson, Bike Delaware Executor Director, addresses the crowd on recent advocacy developments.
A huge tip of the helmet to volunteer Ed Weirauch, for creating and directing this event from the ground up! A full charter members listing will be featured in an upcoming news flash. See on-line photo album HERE.