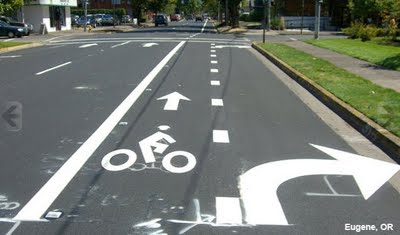 We hope you join us for this special meeting. It may just be the most important safety and legal issue facing Delaware bicyclists today.
6:00 Call to Order (James Wilson)
6:02 Introductions
6:05 Presentation: "The Right Turn Only Lane Problem; The Combined Bike Lane/Right Turn Lane" (Frank Warnock, Bike Delaware)
6:25 DelDOT's Analysis of Problem (Mark Luszcz, PE)
6:45 Amending the Delaware Code (Amy Wilburn, Chair, DBC)
7:00 Discussion
8:00 Workshop adjourned.
Please confirm with Frank Warnock at: frank@bikede.org if you plan to attend. Hope to see you there!