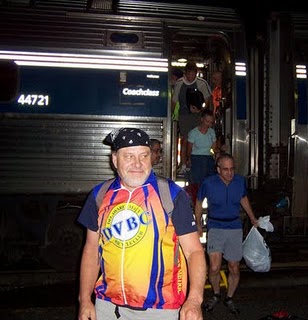 Rail*Trains*Ecology*Cycling (RailTEC) is a group best known for its efforts to seek access & equity for cyclists on trains, commuter rail, Amtrak and future high speed rail. Hauling freight by rail has fewer adverse impacts than moving freight by truck; substituting automobile & air travel with commuter, regional & high speed rail reduces fuel consumption and carbon emissions and bicycling is an ideal mode in trips less than 3 miles.
Rail*Trains*Ecology*Cycling is working with regional & statewide cycling groups to educate public officials about the benefits of bicycle parking on trains and the benefits of undoing policies, which restrict access to commuter and Amtrak trains 24/7. And now, Bike Delaware is one of them!
Check out their website and facebook pages.