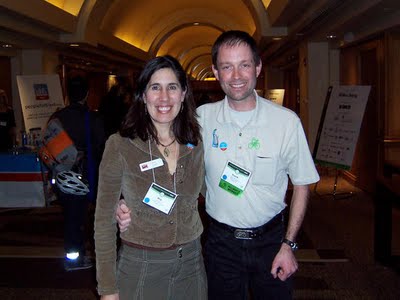 Mia Birk (left) with Bike Delaware's Frank Warnock at the 2011 National Bike Summit.
Mia Birk (former Portland Bicycle Coordinator):
"
People often ask me: what type of bikeway facility should we start with? Off-street paths? Cycle tracks, aka protected/separated bike lanes? Traditional bike lanes? Bike boulevards, aka neighborhood greenways? Shared lane markings?
"
Basically, Mia says it's all good:

"Where to start? Wherever you can. And wherever that is, keep going."