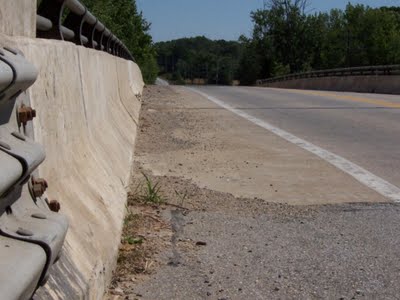 I95 across New Castle County has few truly safe bicycle crossings. For most folks, Otts Chapel Road would not be considered one of them due to high speeds – however, it does have reasonable shoulders and no highway on and off ramps. It is also a common commuter route between Newark and points south.
As the state's advocacy organization, we receive calls and emails asking us why the shoulders fill with sand and gravel within weeks or a month after being swept by DelDOT, which typically has them on a 6 month schedule. As heard so often, and seen recently in a
letter
to the Wilmington News Journal, motorists fail to recognize these dangers from inside a car. They question cyclist's motives for riding out from the shoulder, on the white line or in the lane – all the while it's debris originating from cars and trucks that cause this conflict. Using the lane is also what we are legally required to do – especially when it is unsafe along the right side of the road.
Since most shoulders do stay relatively clean, and every 6 months is probably adequate, what would it take to get just the most chronic sections put on a more frequent sweeping schedule?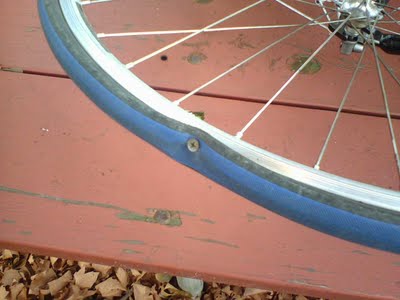 Screwed! Mario Nappa suffered this puncture one day commuting to work over the Tyler McConnell Bridge. A closer look in the sand and gravel reveals much more, including nails, staples, and other construction materials.