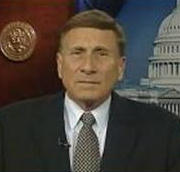 House Transportation Chairman
John Mica
(R-FL)
announced today that his transportation bill will eliminate dedicated funding for bicycling and walking, including
Transportation Enhancements
,
Safe Routes to School
and the
Recreational Trails Program
, and discourages states from choosing to spend their dollars on these activities that are "not in the federal interest."  Chairman Mica's statement that these programs remain "eligible" for funding is worthless; without dedicated funding for these three programs, they are effectively eliminated.
That's right. Walking and bicycling are not legitimate forms of transportation, serve no
public benefit
, and do not deserve federal funding – not even 1%. Doesn't matter, either, that the fatality rate for bicycle users is 10 times (1000%) 

the fatality rate for the occupants of cars and small trucks per mile (or kilometer) traveled.

 

And, t

he timing could not be worse. Delaware's General Assembly just 

put up $5M

 for non-motorized transportation and recreation. These programs can be used to 

leverage that amount by 4x

, or $20M for our state, for projects that could change bicycling and walking as we know it.
Things on the Senate side are not much better. Senator
James Inhofe
(R-OK), the lead Republican negotiator on the transportation bill, declared that one of his
TOP 3 priorities
for the transportation bill is to
eliminate 'frivolous spending for bike trails'.
  This is in direct conflict with Senator Barbara Boxer's (D-CA) commitment to maintain dedicated funding for biking and walking.  However, the Senate is working towards a bi-partisan solution, and Senator Inhofe's comments mean funding for bicycle and pedestrian programs is at risk of total elimination.
Bike Delaware has been in contact with Delaware's congressional delegation. They are aware of how valuable these federal programs have suddenly become (since

just last week

!) for Delaware. Delaware is poised to reap an enormous windfall…

if these federal programs are preserved

.