Those attending the White Clay Bicycle Club's annual picnic on July 23 gave an unprecedented show of support for the
Urban Bike Project of Wilmington
, who were
recently robbed
of much of their inventory and vandalized. Bikes of all types – some like new – were donated, along with parts and accessories to help UBP get back on their feet. UBP Staff and volunteers are elated over the outpouring of kindness from the bicycle community and caring citizens in general.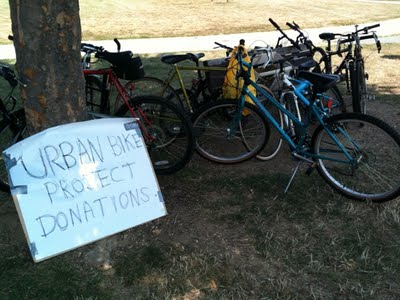 A view of the staging area off to the side of the pavilion, where the club enjoyed a BBQ lunch.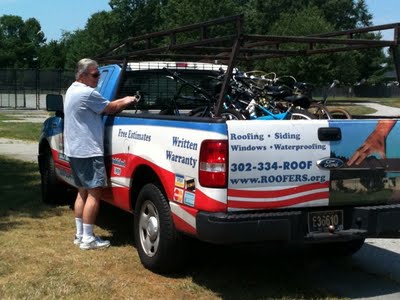 Volunteers came to haul the donated bikes and parts to UBP's facility on N. Market St. in Wilmington. Now this is a guy I would get my next roof or siding from!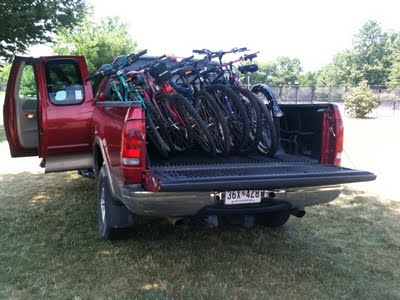 If you have bike(s) or parts to donate, visit our previous blog post
HERE
for information. Read the story about this despicable act – what amounts to robbing a lemonade stand –
HERE
.