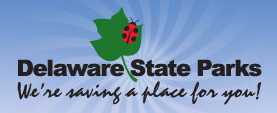 The final draft of the White ClayTrail Plan is now up for review.
Please look over the plan and send me your comments with supportive arguments before August 10, 2011. Today, on August 4, 2011 the Parks and Recreation Council are reviewing the plan and submitting their own comments. Then, on August 10, 2011 the Greenways and Trails Council will review the plan and submit comments (I'm an appointed member on this council). After comments are heard, the Division Director will either ask for modifications or sign-off the new trail plan. Once signed, projects in White Clay will start to be planned. ~Jim (jim.ireland[at]verizon.net)
Poster's note: These are very exciting times for off-road biking in Delaware. A number of these trails may have transportation significance as well. Please take a few minutes and participate in this process. Strong involvement by the bicycling community is what keeps trails open, accessible, and maintained for our use.