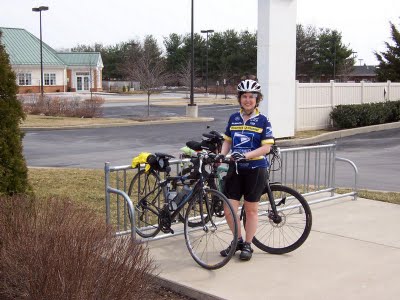 A "Grid" or "Schoolyard" rack as they're commonly known. This model, as seen in front of Starbucks on Route 40 in Glasgow, holds the bike upright using only the front or rear wheel (rear better). Should the bike be knocked over, this design can easily bend the rim, possibly destroying it.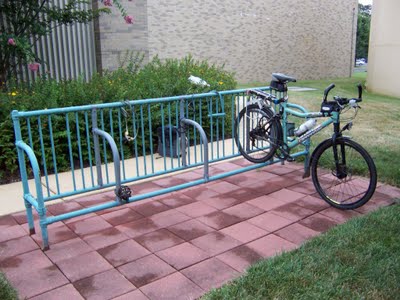 The same rack at Siemens Healthcare Diagnostic, albeit older, with added cross-members. The author teamed with several other bike commuters, and created a work order asking site electricians to perform the modification using standard 2″ conduit.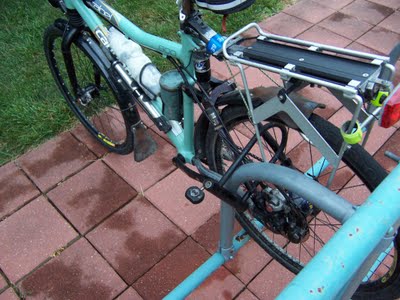 A closer look shows the simple hardware involved, including 2 T clamps for each cross-member. The conduit can be purchased and shaped to spec at most hardware stores or home improvement centers. Note the Kryptonite "U" lock placed snugly through the wheel and seat stay, and around the added cross-member. Not only is there an additional touch point to lean on, but this locking method won't allow the bike to topple in the other direction either.
Bike Delaware encourages everyone to steer clear of the grid or school yard rack design, unless it comes with (or someone is planning to install) the above modification.