By Nicole Duffy
Bike Delaware Parking Coordinator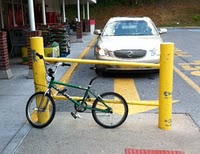 Bike DE/WBAC is actively working with Store Director Glenn Thompson to install bicycle parking at the ACME Market on N. Dupont Street in the Trolley Square neighborhood of Wilmington. This market receives a great deal of bicycle traffic and currently lacks sufficient parking for bicycles. Although the project is still in the planning stage, the parking will tentatively be located adjacent to the cart return at the front entrance of the building and easily accessible from the street.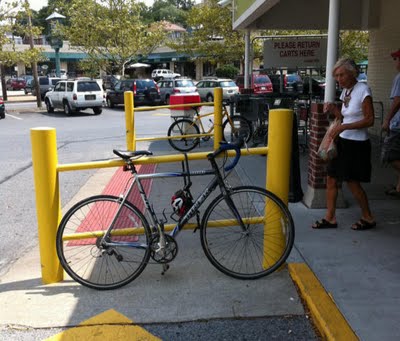 The current scene out front. Bicycles are regularly seen locked to the entrance rails. A tip of the helmet to Mr Thompson for hearing our concerns.