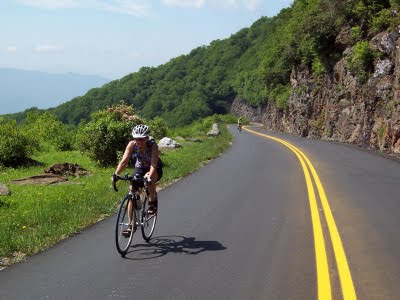 Cross posted from The Guardian
Car drivers assume the roads were built for them, but it was cyclists who first lobbied for flat roads more than 100 years ago
Wooden hobbyhorses evolved into velocipedes; velocipedes evolved into safety bicycles; safety bicycles evolved into automobiles.
It's well known that the automotive industry grew from seeds planted in the fertile soil that was the late 19th century bicycle market. And to many motorists it's back in the 19th century that bicycles belong. Cars are deemed to be modern; bicycles are Victorian.
Many motorists also assume that roads were built for them. In fact, cars are the johnny-come-latelies of highways.
The hard, flat road surfaces we take for granted are relatively new. Asphalt surfaces weren't widespread until the 1930s. So, are motorists to thank for this smoothness? No. The improvement of roads was first lobbied for – and paid for – by cycling organisations. In the UK and the US, cyclists lobbied for better road surfaces for a full 30 years before motoring organisations did the same. Cyclists were ahead of their time.
When railways took off from the 1840s, the coaching trade died, leaving roads almost unused and in poor condition. Cyclists were the first vehicle operators in a generation to go on long journeys, town to town. Cyclists helped save many roads from being grubbed up.
Roads in towns were sometimes well surfaced. Poor areas were cobbled; upmarket areas were covered in granite setts (what many localities call cobbles). Pretty much every other road was left unsurfaced and would be the colour of the local stone. Many 19th century authors waxed lyrical about the varied and beautiful colours of British roads.
Cyclists' organisations, such as Cyclists' Touring Club in the UK and League of American Wheelmen (LAW) in the US, lobbied county surveyors and politicians to build better roads. The US Good Roads movement, set up by LAW, was highly influential. LAW once had the then US president turn up at its annual general meeting.  [Continue reading …]