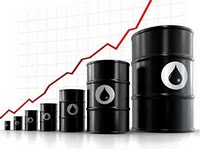 NEW YORK (Reuters)
– As a U.S. economic rebound stalls and threatens to spiral into recession, oil demand in the world's top consumer may be slipping into an irreversible decline.
Last year's fledgling recovery in U.S. oil usage — when demand rose 400,000 barrels per day (bpd) — made up for only a part of the 1 million bpd demand drop during a year of economic turmoil that began in August 2008.
Until recently, most analysts believed a healthier economy would push U.S. oil use higher this year and next, before tighter environmental regulations, increased use of biofuels, and tougher fuel-efficiency standards kick in later this decade to lower demand permanently.
Instead, a sour economy may turn last year's demand growth into a one-off. With U.S. manufacturing and service sectors slowing, a recent S&P downgrade on U.S. debt, and a series of stock market falls that have rattled consumer confidence, the odds are tilting toward short-term declines as well.
Last week, the U.S. Department of Energy lowered its forecast for U.S. oil demand from growth to decline in 2011. It also cut its forecasts for growth in global oil demand, as did the Organization of the Petroleum Exporting Countries and the International Energy Agency.
"We see U.S. oil demand falling this year and, later, settling into steady declines after 2015," said Rick Mueller of Boston-based consultant Energy Security Analysis Inc.
"It's all about the transportation sector, and the trends point to lower oil use." [Continue reading …]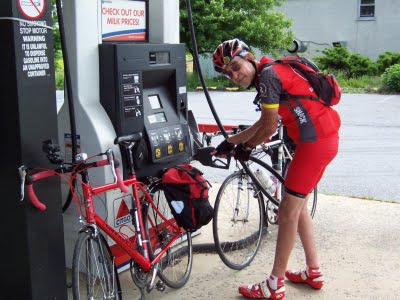 Wally Hertler, White Clay Bicycle Club tour leader of over 30 years, fills up before the Hershey Chocolate World Tour in May.