Back in January,
we reported
on the gradual disappearance of bike lanes on Delaware Avenue in Newark. Our proposal (written by Trevor Booz) to restore this important facility – a major east-west bicycle route – was granted as of today.
A tip of the helmet to DelDOT engineer Mark Luszcz, and anyone else involved with their Traffic Division who made this possible.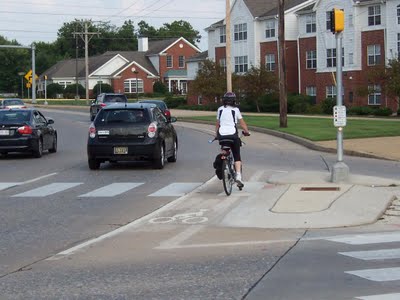 Re-established bike lane passing the new pedestrian refuge island at Chapel Street. It was feared that the island (aka "pork chop") would encroach on any available ROW, but the min. 4′ width was indeed met.