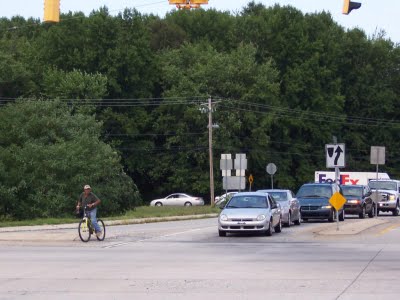 Red Mill Road at Rt.273 (Ogletown Rd), east of Newark, is a frequently used crossing where bikes and peds must take their life in their hands.
After
putting out the call far and wide
for pictures of roads designed for speeding traffic at the expense of safe travel by people on foot or bike, we've been getting some great – and by great, we mean frightening and terrible – photos of inconvenient, poorly-planned, dangerous and downright hostile conditions for pedestrians.
Here is a sampling of some of what they've received so far.
[Continued…]