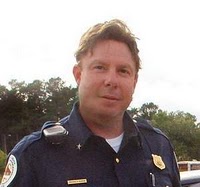 The Wilmington News Journal
— The Bethany Beach police chief was seriously injured Tuesday night when he collided with another bicyclist.
Chief Mike Redmon was listed in serious condition today in Christiana Hospital. He was treated at the scene for muscle and scalp injuries, said Sussex County paramedic spokesman Eric Hurvianen.
Redmon was flown to Christiana Hospital, a hospital spokeswoman said. [Continued…]
Poster's note: Bike Delaware wishes Chief Redmon a speedy recovery, and a return to full duty as one of Delaware's finest.