New DelDOT Secretary Breaks 20 Year CMAQ Drought

The WILMAPCO Council has approved DelDOTs request for $480,000 in federal CMAQ ("Congestion Mitigation and Air Quality") transportation funds for the final phase of the Wilmington-to-New Castle Industrial Track for fiscal year 2012.
Every year the U.S. government sends approximately $12 million in CMAQ dollars to Delaware. But in the 20 year history of the CMAQ program, not one dime has ever been used for bicycling, greenways or trails in Delaware. Until now. We have broken a 20 year drought and also set an immensely hopeful precedent for the future:


Eight civic and business groups wrote the WILMAPCO Council in July urging this use of CMAQ funds to complete the Industrial Track. And many of these same groups also spoke to the WILMAPCO Technical Advisory Committee last month on the same issue.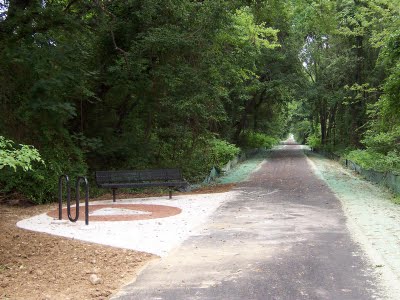 Phase 1 of the Wilmington-to-New Castle Industrial Track
The CMAQ program was established by Congress in 1991 in order to encourage transportation investments that would mitigate congestion and improve air quality. Bike projects are eligible for CMAQ funds, but in 20 years DelDOT has never before used them for that purpose. Although he has only been on the job for 68 days,

Shailen Bhatt

is already changing how DelDOT – and Delaware – does business.


RELATED:
• Wilmington – New Castle Greenway Archive
• American Bicyclist: Five Lessons From Delaware
• Eight civic and business groups call for completion of Industrial Track