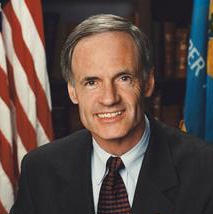 Thank you for contacting my office to express your support for funding for Transportation Enhancement activities and for a clean extension of federal surface transportation funding and programs.  I appreciate hearing from you on this important matter and I am pleased to inform you that my colleagues and I recently passed a clean extension of the surface transportation program, ahead of its scheduled expiration on September 30, 2011, in order to give Congress more time to debate a long-term transportation bill.  The extension will tide the program over until the end of March 2012.
As a senior member of the Senate Committee on Environment and Public Works, the matter of maintaining our nation's infrastructure is of the utmost importance to me.  According to the American Society of Civil Engineers, our infrastructure is in woeful condition, and transportation infrastructure is no exception.  As you know, on August 10, 2005, President George W. Bush signed into law the Safe, Accountable, Flexible, Efficient Transportation Equity Act: A Legacy for Users (SAFETEA-LU).  As a member of the committee that crafted SAFETEA-LU, I helped secure $63.6 million in new highway, transit, bridge, rail and "smart growth" projects in all three Delaware counties.  SAFETEA-LU expired on September 30, 2009, and is currently operating under short-term extensions. 
With that said, I strongly agree with you that Congress must take action to consider and adequately fund a comprehensive, more long-term reauthorization measure soon, so that we have the chance to address the problems in our nation's transportation system. I am a strong advocate of expanding transit and alternative transportation options. We face ever-worsening congestion on our roads and limited capacity on our rail lines. It is clear to me that the American people want more transportation options and better transit infrastructure—in both urban and rural areas. Like you, I would like to see a more widespread public transportation system in Delaware and throughout the country. 
As you mentioned, Transportation Enhancement activities, the Safe Routes to School Program, and the Recreational Trails Program offer funding opportunities to help expand transportation choices, including pedestrian and bicycle infrastructure, multi-modal trails, scenic and historic highway programs, historic preservation, and environmental mitigation.  I assure you that I understand the importance of these programs.  As Congress considers a comprehensive, more long-term reauthorization bill, I will be sure to keep your views about these programs in mind.
In closing, federal funding is necessary for maintaining the safety and quality of our infrastructure, while at the same time creating jobs and stimulating state and local economies.  I believe it will take a combination of innovative approaches to build the financial base that this nation requires to adequately address our transportation needs.  I look forward to considering further improvements to the ways we fund and implement infrastructure projects in the upcoming transportation reauthorization bill.  When the transportation reauthorization bill comes before the full Senate for a vote, I will be sure to keep your views in mind.
Sincerely, Tom Carper, United States Senator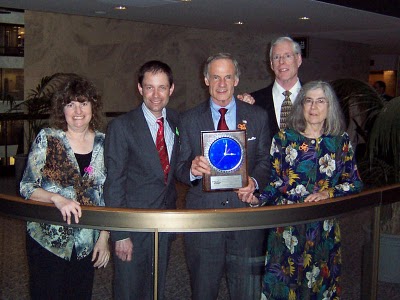 Delaware advocates met with Senator Carper and presented him with an award at the 2011 National Bike Summit held in Washington, DC. L-R: Amy Wilburn (Delaware Bicycle Council), Frank Warnock (Bike DE), Senator Tom Carper, John McCormick (White Clay Bicycle Club) and Ceci McCormick (also WCBC).