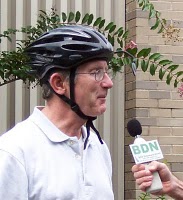 Bike Delaware News
recently caught up with
Marty Drinan
, Secretary with the
Wilmington Ski Club
and a founding member of Bike Delaware. When it comes to action alerts, Marty is easily Bike Delaware's most consistent responder. So much so, he even made the trip downstate on a weeknight – in a Prius no less – to advocate for the
Georgetown-Lewes Rail Trail
.
BDN: Marty, welcome to Bike Delaware News.
MD: Thanks for having me, it's always a pleasure.
BDN: How many miles roundtrip is your commute, and how many days per week do you ride?
MD: 12 miles round trip and 1-4 days/ week during late spring to fall.
BDN: How many years have you been riding, and what's your longest ever ride?
MD: Resumed riding in 1995 when I got a new bike. The longest daily ride is about 95 miles.
BD: What other careers have you had before Siemens Healthcare Diagnostics?
MD:Farming, Chemical Plant Operator, Research Chemist.
BD: Tell us some of your favorite pastimes when you are not on the bike.
MD: Beer brewing, Square-dancing, Repairing the Wilmington and Western Tourist Railroad, Ushering at the Grand Opera House, Reading, Cooking.
BD: What other non-profit organizations have you served or volunteered with?
MD: Wilmington Ski Club, Bike DE, Rails to Trails, Adventure Cycling, Wilmington and Western, National Railroad Historical Society, NorDel Model Railroad Club, First State Brewers, Saengerbund HausBrauers, Ancient Order of Hibernians, Knights of Columbus, Grand Opera House, Circle Four Square Dance Club, English Country Dance Club.
BD: What do you most enjoy about your commute, and the least enjoy?
MD: Cycling to work helps reduce my weight. Cracks in the road, glass, debris.
BD: Is there special bike equipment or technology you couldn't do without?
MD: Airfree tires or Slime tubes and tread bands. Can't do without the helmet mirror!
BD: Where do you find your nitch in bike advocacy?
MD: Answering action alerts, as I find it easiest to fit them in my schedule.
BDN: Have you ever completed a multi-day bike tour?
MD: Vermont, Cape Cod, Western Pennsylvania.
BDN: What do you think needs to happen if more folks are to take up biking in Delaware?
MD: Traffic calming, off alignment bikeways, complete streets, increasing gas prices.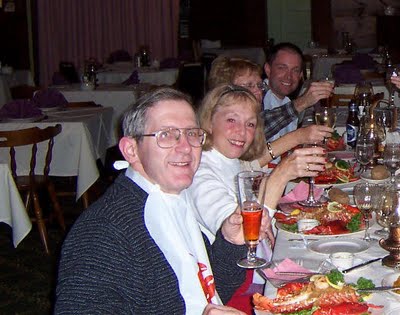 Dinner with the ladies; a night out on the 2004 Tour of Cape Cod.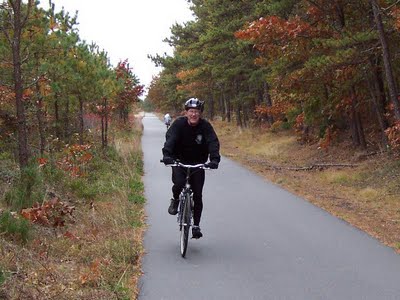 Marty rides the Cape Cod Rail Trail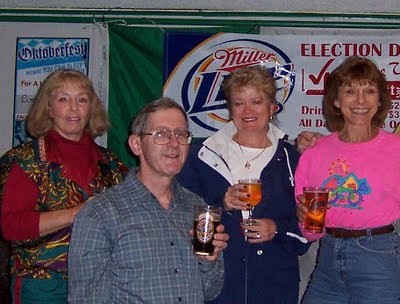 More time spent with the lovely ladies of the Wilmington Ski Club; this time at the Harp 'N Bard in Clifton, NJ.