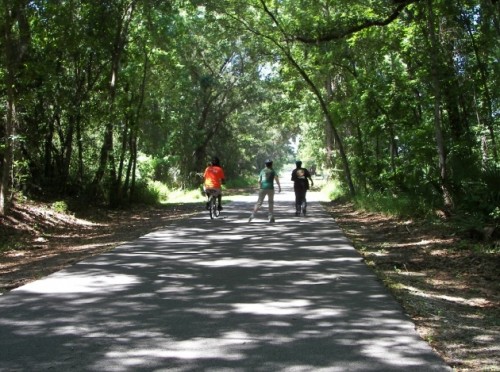 The West Orange Trail

Dennis Jones moved to Winter Garden six years ago because he enjoyed using the West Orange Trail, a paved bike path that cuts through the heart of the downtown district.
The trail now provides him with a living because he and his wife own Wheel Works, a bike shop they opened three years ago in downtown. They are doubling in size because business is so good. "It [the trail] is the reason we are here," said Jones, a prime example of the impact of the three abandoned rail corridors in Orange County transformed into bike trails during the 1990s. The trio of paths pumps $42 million into the local economy annually and supports 516 jobs, according to a study conducted by the East Central Florida Regional Planning Council.
Read more>>