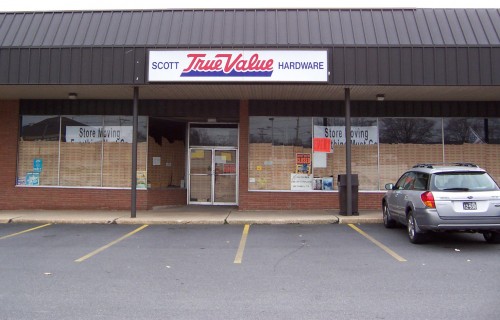 By Bob Ruddy, October 21, 2011
The city of Newark Delaware suffered the passing of a long time friend in September.
The last local hardware store in Newark officially closed early in September. I had personally been using this hardware store since 1997. The owner was friendly. The staff was friendly. They recognized my entire family. They had those old school bins that you could pick through and find the exact screw you needed. There was always a helpful staff person there.
Not anymore. The collective residents of this town killed the last local hardware store.