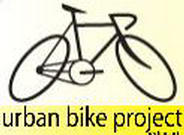 By Niki Suto, University of Delaware —
Calling all bicyclists and advocates! I am a resident of Newark and will be starting my graduate studies in January at the University of Delaware.  I would like to start a bicycle collective in Newark so that we as a community can enjoy the benefits of a "learn to do-it-yourself" bike shop.
I feel that this would be an invaluable addition to our community – to serve as a place where youth and adults can collaborate on projects and become more interested in a sustainable mode of transportation.
I know that others like yourself share the same interest in having a community-led bike organization and for this reason I would like to invite you and others to an interest meeting so that we as a community can start sharing ideas and working towards this goal.
On the following two dates there will be an interest meeting for people to come out and shape this initiative:
Thursday, November 10th @ 7pm:  Gore Hall, Meet in main atrium / Room TBA

Saturday, November 12th @ 2pm:  Panera Bread, Main St
At these interest meetings we will discuss a mission and game plan for assembling a bike collective in Newark.  This is an endeavor that is best taken on as a community, please consider coming to one or both of these meeting to share you ideas and find our how to contribute to this initiative.
If you love the Urban Bike Project in Wilmington, and would like to see their work spread across Delaware, then please come to show your support and get involved!
In Solidarity,
Niki Suto

Center for Energy & Environmental Policy
Industrial Assessment Center, University of Delaware
nsuto@udel.edu -or- NicoleSuto.com