*** Tell the Senate that bikes have a right to the road ***
The draft of the Senate's transportation authorization bill, S. 1813 Moving Ahead for Progress in the 21st Century Act, includes language that would introduce a mandatory sidepath law on roads in our National Parks and other Federal lands. It requires cyclists on Federal lands to use a path or trail, instead of roads, if the speed limit is over 30 MPH and a trail exists within 100 yards, regardless of its condition or utility of the path. The provision sets a terrible precedent. Passing it would send the wrong message to transportation agencies that these policies are acceptable. Laws like this have been taken off the books in states over the past 30 years. This takes us in the wrong direction.
For more information, read Andy Clarke's blog post.
Complete information on LAB's website, including a simple to use on-line petition.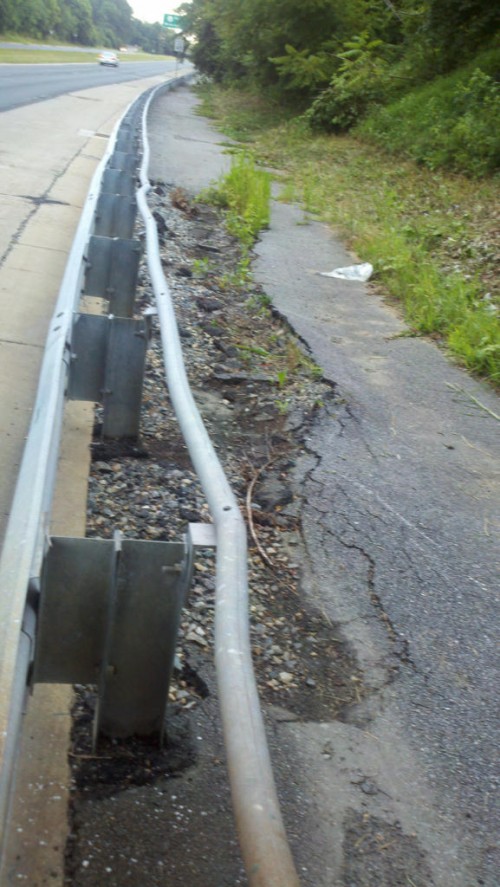 Under SB 1813, an abandoned sidepath like this would disqualify bicyclists from legally using federally maintained roads, even in the shoulder. (photo by Mario Nappa)