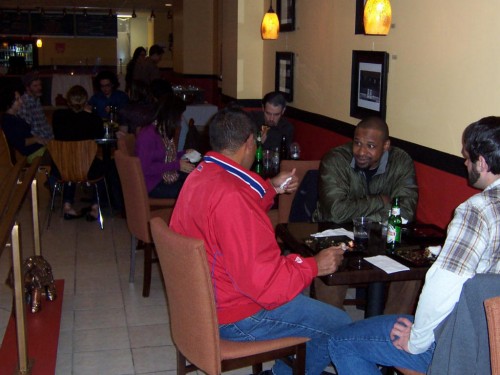 A wonderful time was had by all who attended Urban Bike Project's Volunteer Appreciation dinner party on November 20. After another busy and productive year at UBP, volunteers are still the most important part of their success. As the cycling season shifts into low gear, and the holiday season takes the lead, time was taken to honor and celebrate the paths and turns they have accomplished and the new roads that lie ahead.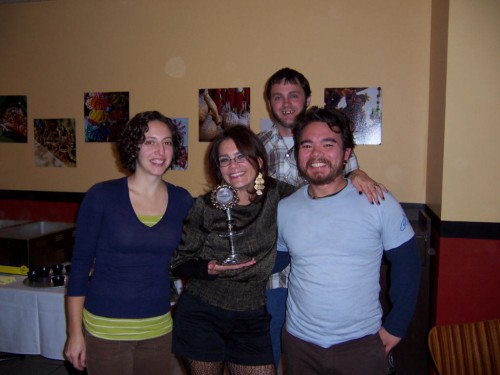 Laura Saperstein – flanked by Sarah, Brian, and David – is awarded UBP's first ever MVP. And rightly so!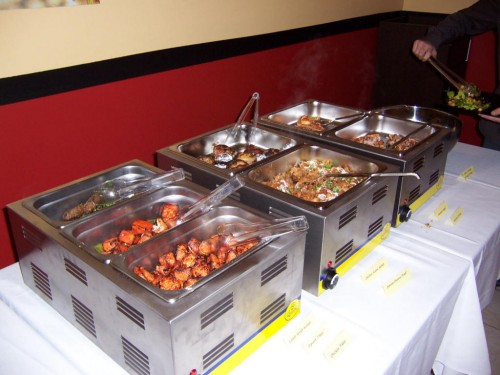 A fabulous buffet spread by Zaikka Indian Grille, at 209 N Market Street, Wilmington, included something for everyone, including vegetarian.
A tip of the helmet to Urban Bike Project, and all their volunteers for excellence in community service.