As if texting and DUI isn't enough –

From NPR — It's not unusual for awful traffic conditions or incompetent driving to make some people really angry behind the wheel. But when enraged drivers actually lash out at others on the road, that's road rage — and experts say it can be a sign of deeper emotional problems.
The term road rage was coined in Los Angeles – a city long known for its epic freeway jams. Mike Shen got a taste of how bad it can get shortly after moving to L,A., when a woman viciously tailgated him on the freeway.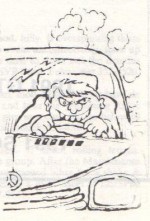 "She got so angry that she started pacing me to my right," Shen says. "She wasn't looking at the road, she was literally yelling — out the window — racial epithets at the top of her lungs."
So Shen decided to take his road rage digital, starting the blog LA Can't Drive, where he and others vent about the disastrous driving they've seen. Often, it's distracted driving that's to blame – people eating, applying makeup or even shaving behind the wheel. Shen recalls seeing one driver reading the newspaper while merging onto the freeway. "Literally in my rearview mirror, I didn't see the person's face," he says — only the spread out newspaper. [Continue reading…]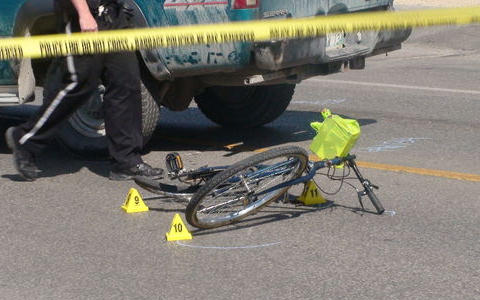 And yet, some will insist that 'sharing' an 11′ lane under these conditions is safe and enjoyable for everyone, and is the only answer for increasing modeshare.
Related NPR stories:
Special Series: On The Road To Safety- Nov. 29, 2009
In Toronto, Bike-Car Road Rage Escalates – Sept. 7, 2009
David Byrne's Wild Wild (Biking) Life – Oct. 4, 2009
If It Rolls In Philly, It Better Not Be On The Phone – Aug. 15, 2009
Is Biking Easier In New York? Ask The Bike Snob – Sept. 8, 2009