By Andy Clark, LAB —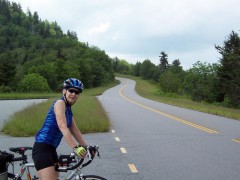 Pedestrian injuries spike; Senate committee considers an amendment for the safety of all road users
Last week, the National Highway Traffic Safety Administration (NHTSA) released traffic fatality and injury numbers for 2010. Overall, the trend in headed in the right direction. The number of motor vehicle traffic fatalities – 32,885 – was the lowest since 1949. Thankfully, there were ten fewer bicyclist fatalities in 2010 than in 2009; but 618 cyclist deaths is still 618 too many.
There was one stunning exception to the downward trend: injuries to pedestrians spiked. The number of pedestrians injured in traffic crashes increased 19 percent, going from 59,000 in 2009 to 70,000 in 2010, according to NHTSA's data. Meanwhile, pedestrian fatalities increased 4.2 percent. Safer cars and drivers wearing seatbelts may be helping drivers' safety, but they are little help to a person on foot.  [Continue reading…]
Washington (CNN) — Federal accident investigators Tuesday called for a nationwide ban on the use of cell phones and text messaging devices while driving.