On Saturday, December 17, a group of 7 riders from the Delaware Bicycle Council and Bike Delaware collaborated for a first ever Christmas caroling fundraiser for local charity. Led by DBC Chairwoman Amy Wilburn, a choral specialist in her own right, the group paid a visit to several Newark Main Street businesses, including Bike Line and Starbucks. Bystanders were awestruck at the perfect 5-piece harmony consisting of Amy, John and Beverly Suarez, Maria Ruocco, and Bike Delaware's Membership Chair Angela Cunneely on Triangle. Bruce Wilburn, Amy's husband, took charge of collection duties and was overcome by the generosity of those passing by. When it was all said and done, just over $100 was raised to benefit the Pearce Q Foundation.
The roving carolers are already committed to making this an annual event, and are hoping to increase participation by attracting those interested in charitable giving during the holidays.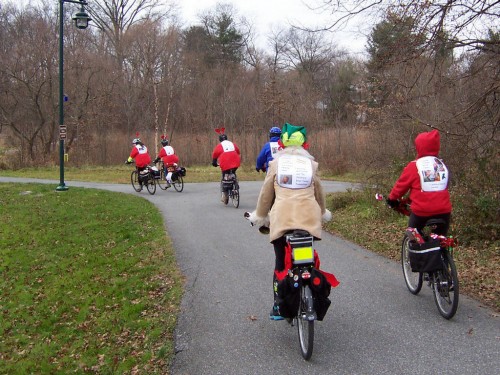 Above: The group en-route to downtown Newark via the James F. Hall Trail.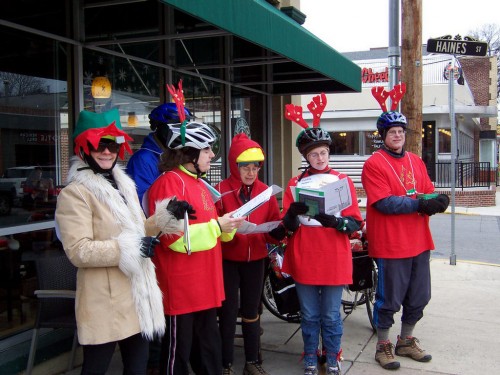 Above: In front of Starbucks Coffee, corner of Haines and Main Street.