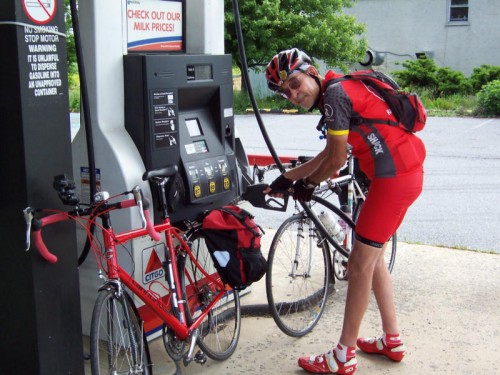 Higher prices at the pump ahead –
Wilmington News Journal — Gasoline prices may rise above $4 a gallon next summer as refineries along the East Coast close, reducing fuel supply, said Edward Morse, New York-based head of commodities research at Citigroup Global Markets Inc.
Sunoco Inc. and ConocoPhillips have idled two plants in the Philadelphia area and plan to shut a third that together can process more than 700,000 barrels a day of oil — about 46 percent of the region's refining capacity. That will increase the dependence on imports to meet fuel demand in the region that includes the delivery point for New York Mercantile Exchange futures contracts, the basis for national prices at the pump.
"The area could be left vulnerable to price spikes if there are ever any unplanned outages or supply disruptions," said Tom Bentz, director with BNP Paribas Prime Brokerage Inc.  [Continue reading…]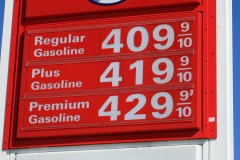 Will bicycle sales once again reach for the stratosphere? According to the US Chamber of Commerce, more bicycles than cars were sold in the United States in 2005, when rising gas prices prompted commuters to opt for two wheels instead of four. Not since the oil crisis of 1973 had bicycles sold in such big numbers, according to Tim Blumenthal, executive director of Bikes Belong, an industry association (take the pledge).
"Bicycle sales are near an all-time high with 19 million sold last year" said Blumenthal, based out of Boulder CO, in 2005. [Read on …]
Will 2012 eclipse the close to 20 million sold during the oil embargo in 1973? Maybe it's time to consider commuting for every day life, a special course offered by the White Clay Bicycle Club on March 21, in preparation for the run up. Full details HERE.