DelDOT Secretary Shailen Bhatt Signs Memorandum of Understanding Between DelDOT and DNREC at Delaware Bike Summit on October 14, 2011

As we review the accomplishments of 2011, Bike Delaware wants to thank you for your commitment to bicycling in Delaware and urge you to help continue Delaware's bicycling revolution in 2012.
Look at these milestone events we accomplished together in 2011, unprecedented in scope and impact to our local cycling community:
*  May: Delaware General Assembly passes "Walkable, Bikeable Delaware"
*  June: Delaware General Assembly approves $5,000,000 for state bike routes
*  September: Federal "Congestion Mitigation and Air Quality" program funds $480,000 for Wilmington to New Castle Industrial Track
*  October: Governor Markell announces "First State Trails and Pathways Plan" which includes "bicycle highways" to connect Delaware's largest cities:
*  Georgetown to Lewes in Sussex County
*  Dover to Smyrna to Clayton in Kent County
*  Wilmington to New Castle and Wilmington to Newark in New Castle County.
None of this would have happened in 2011 without you.  These amazing victories show what can happen when we are focused, united and politically assertive.
Help us build on our recent successes and advance these accomplishments in 2012. We need your active support as a volunteer or donor. In particular, we need your help in matching our recent Advocacy Advance  grant – only one of three such grants given in the entire United States in 2011 – that Bike Delaware won from the League of American Bicyclists and Alliance for Biking and Walking partnership.
Please help us build on this year's incredible momentum by giving to Bike Delaware today. Your gift will be immediately doubled by our Advocacy Advance matching grant.  Thank you.

Drew Knox
President
Bike Delaware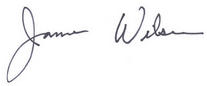 James Wilson
Executive Director
Bike Delaware